ElliptiGO - Gallery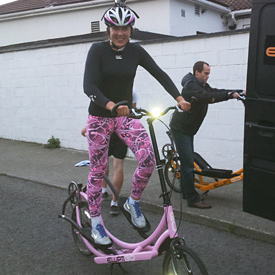 Irish Olympian Annalise Murphy training on the Elliptigo.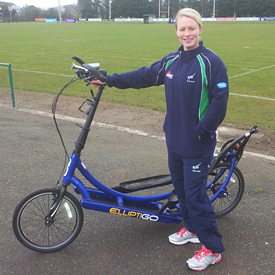 Ireland's most capped Hockey Player Nikki Symmons on the Elliptigo.
Irishman Mark McCabe wins the 1st ever European Elliptigo race up the French Alps.
Ready, Steady ElliptiGO!!!!
Racing down the Wicklow mountains.
Climbing the Sally Gap in Wicklow.
Irish Tour de France winner Stephen Roche loving the Elliptigo.
Minister for Transport, Tourism and Sport Leo Varadkar rides the Elliptigo on the Mayo Greenway.
TodayFM DJ Ray Darcy Rides the Elliptigo around Dublin dressed as Santa.
Green Pace setters ride Green Elliptigo's in the Dublin Port Marathon.
Run without impact.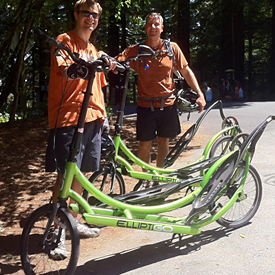 From elite marathoners to recreational exercisers, the ElliptiGO has attracted a wide range of customers.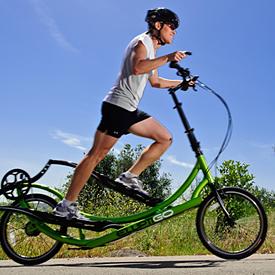 Discover the fun, comfort and pure exhilaration of elliptical running.
Used by professional sports men and woman.
Order Your ElliptiGO Today!
087 974 5805
ElliptiGO Ireland on Twitter
@elliptigoeire
As seen on
Useful links